TOP OF PAGE
Hidden technologies.
Technology becomes invisible.
MIRROR IMAGE is the screen system brought to you by ad notam, designed specially and exclusively to be installed with customized glass and mirror surfaces. Whether behind a Crystal Mirror or a MAGIC MIRROR, MIRROR IMAGE turns a standard mirror into an infotainment mirror "communicating" with its surroundings, meeting the highest standards in image quality and glass design.
MIRROR IMAGE technology is patent protected.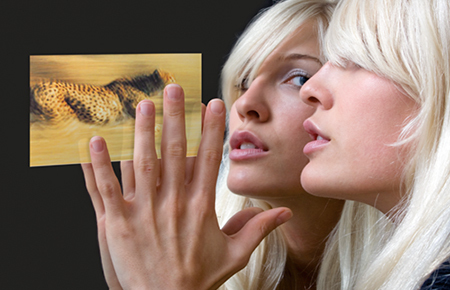 Hospitality features
by design.
ad notam hospitality products are designed to meet the specific needs of hotels and puts control in their hands. Locking menu access, limiting volume, Instant On, IR Loop Through or the integration with all major IPTV providers are optimal features for all hospitality projects.
For project business it is even possible to change the screen startlogo and to personalize the remote control with your individual logo. In addition the assignment of the remote control keys can be customized to your requirements.
Third party integration.
Our partners.
Our products have successfully been integrated in interactive multimedia systems of multiple major hospitality TV and IPTV providers. Please check the   list of our selected partners.
The common interactive multimedia solutions have been applied in many prestigious projects all over the world. We guarantee the compatibility of our screen systems with all interactive multimedia interfaces.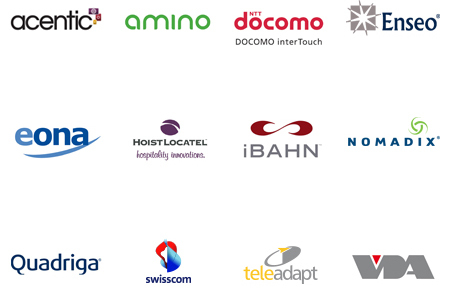 Instant on.
Access contents immediately.
Various ad notam screen models do come with an Instant On option, which can be activated via the screen menu. This feature ensures that the screen will come on instantly once powered on. ad notam screens supporting this feature will show your favourite channel within 1-2 seconds after powered on, which is much faster than standard screens in the market taking up to 20 seconds to show an image.
No more waiting in order to watch your programme instantly.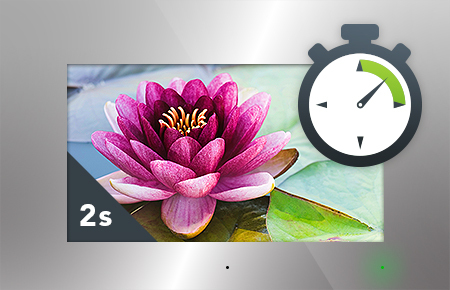 Design your own.
Unlimited possibilities.
All ad notam Tailored Solutions can be customized to your individual desires. ad notam offers the unique option of smoothly merging custom-made glass with a multimedia screen system to attain brilliant, crystal clear images that  look like they spring directly out of the glass or mirror.
Learn more about your customization options.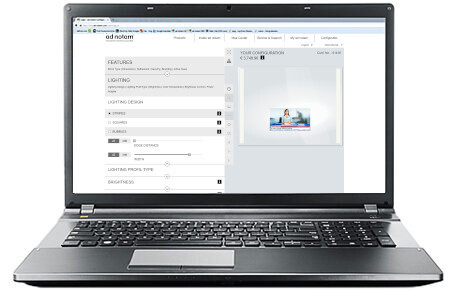 Image when on,
mirror when off.
With MAGIC MIRROR as part of your MIRROR IMAGE
product, ad notam delivers the highest standard of
picture quality when turned on, while when turned off,
the screen area completely disappears behind the
MAGIC MIRROR, leaving your mirror screen as an
elegant fixture in your environment.
Waterproof
remote control.
Designed to last longer.
In bathrooms or kitchens, where you find wet or draggled environments, ad notam recommends to use it's waterproof remote control, which survives a drop into the water or touching with oily and soapy hands.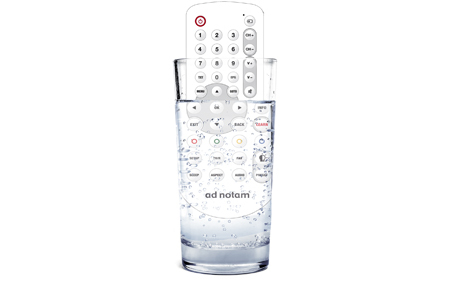 Easy installation.
No need to worry.
ad notam products are fully integrated for fast and easy installation. All necessary mounting brackets for the hardware are pre-assembled to the glass or mirror. Custom drawings and manuals for your tailored solution are available by using our configurator, allowing you to make all on-site preparations before your product even arrives.
Do not hesitate to contact our sales support team in case of any questions.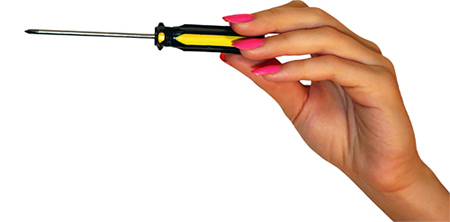 Green products.
That's why there's ad notam.
At ad notam, we care about our environment. That´s why we are taking a progressive approach to ensure energy efficiency of our products in order to minimize the impact on the environment.

Low-power consumption LCD/LED screens
All ad notam screens are matching statutory regulations regarding energy efficiency.

Glass & Mirror
All our surfaces have 100% lead-free coatings.
LED Lighting
ad notam only incorporates LED technology into its
lighted mirrors and lighted mirror TVs. Therefore ad notam products are more eco-friendly due to less
energy needed and longer lifetimes.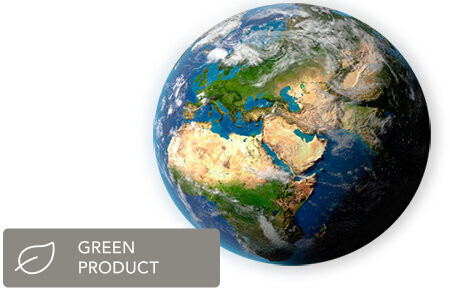 Designed in Germany.
Our inventor warranty.
All ad notam products are German, custom-engineered LCD/LED technology. They are exclusively designed to overcome the unique challenges of operating in ventilation deprived environments and to allow easy and adjustable mounting. The ad notam screens are factory calibrated for installation with glass and mirror surfaces. Our Manufacturer Warranty reflects on the installation versatility, unlike all generic stand-alone monitors.
MIRROR IMAGE technology is patent protected.