TOP OF PAGE
Ultra slim profile
ad notam products only require little installation depth, as follows:
Screen diagonal
Installation depth
 
mm
inch
up to 22"
37
1 1/2
up to 55"
55
2 1/8
up to 84"
77
3
Flush fitted monitor
D.O.G. Mounting System enables gapless installation between the glass or mirror and the screen, resulting in a crystal clear picture.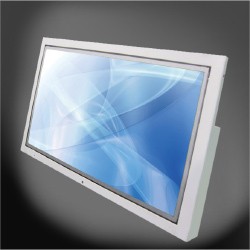 No ventilation required
The ad notam screen requires no ventilation due to low voltage operation and external positioning of the power adaptor. This allows low power consumption and silent operation, as well as endless installation scenarios.
Thanks to German engineered temperature regulator PVC, the ad notam screens supersede the 40 degree celcius operational temperature of generic displays.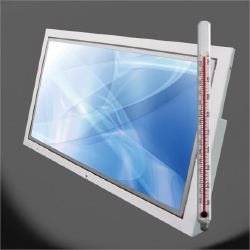 Harsh environments
As the inventor and manufacturer the MIRROR IMAGE screens, all our commercial and hospitality products are built and sold with industrial grade standard, unlike the generic LCD/LED bundled consumer grade standard.
MIRROR IMAGE screens are rated IP X4/5 once installed for safe operation in humid or wet environments like bathrooms.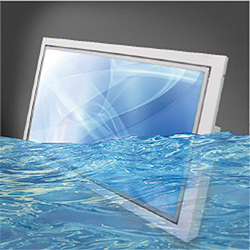 Low voltage safety product
MIRROR IMAGE screens are low voltage products (DC 12V or 24V) and therfore safe for operation in bathroom environment.
All MIRROR IMAGE screens are equipped with external power supply. This facilitates service & regulates heat sync.