TOP OF PAGE
ad notam´s stunning residential project in Barcelona!
Simplicity and HIDETECH fuel design!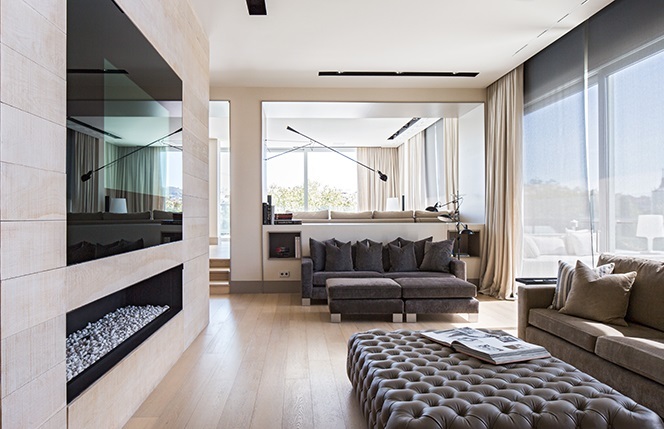 This large apartment in the upper area of Barcelona, is a superb display of elegance and simplicity in the chosen elements of the décor.
A touch of technology combines to revitalize the spaces, audio and video systems were chosen, along with automation control to offer a seamless integrated control throughout the home.
In the main living area an ad notam Glass TV was selected given the high technical standards, operation in ventilation deprived environments, home automation control and the opportunity to be integrated in a niche above a fireplace while adding a touch of design!    
To clear all the hateful salon cables, connections and devices the System Integrator Hidetech Barcelona combined a set of hidden solutions and high end brands!